Mother Teresa Joy Home for the Aged
Mother Teresa Joy Home for the Aged
Tax Exemption can be availed under section 80/G 
Mother Teresa Joy Home for the Aged
The pride of any society is its Elders
In recent times, children of many parents are not inclined to support them in their old age and several more are without any family to care for them.
The Mother Teresa Foundation started the The Mother Teresa Joy Home for the Aged in 2019.
The home is of international standards with provisions for dormitories and individual rooms. The rooms are available for single and double occupancy.
We provide additional amenities such as  yoga and meditation hall, recreation hall, library and dispensary for emergent medical needs. The home is surrounded by a sprawling open area with greenery for fresh air and a conducive atmosphere free from pollution.
We provide care with love expected from their children. We make sure loneliness, which normally torments them is not felt. Our goal is to make them feel at home and live with honour and dignity shedding all the inhibitions through our dedicated service.
Mission : Care and Protection for Elders
Beneficiaries of this program are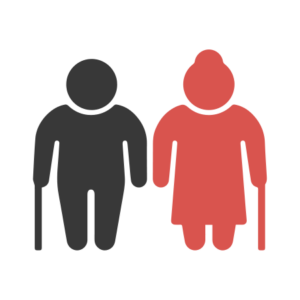 139 million over 60years - Help Age
LIVES IMPACTED
as on 30th Sep 2021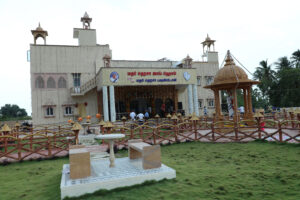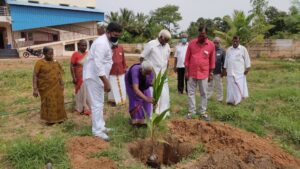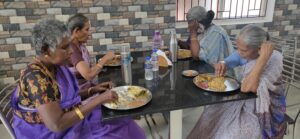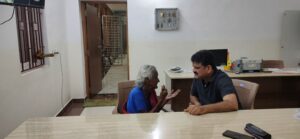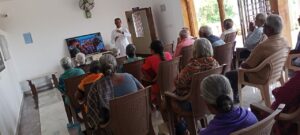 Joy Home
Rev. Fr. Albert motivating the seniors of Mother Teresa Joy Home for the aged.
Read More »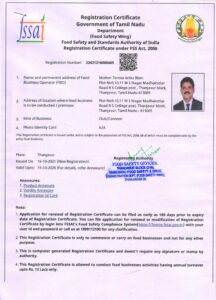 Anbu Illam
Registration Certificates issued for serving fresh, green, safe and chemical-free cooked food being served in hygienic condition for the children of Anbu Illam and seniors of Mother Teresa Joy Home for the Aged.
Read More »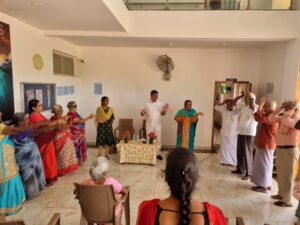 Joy Home
Mrs. Tamilarasi, Educationist, conducted counseling session in Joy Home to enthuse the seniors to come out from the doldrum.
Read More »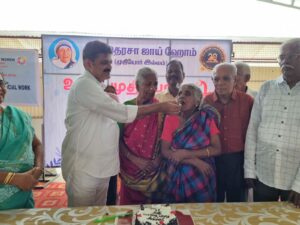 Joy Home
We celebrated International Day of Elder Persons in our Joy Home (home for the aged) with cultural programs and provided gift materials to all the occupants today.
Read More »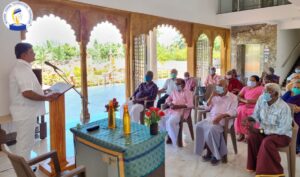 Joy Home
Chairman igniting enthusiasm among seniors in Joy home.
Read More »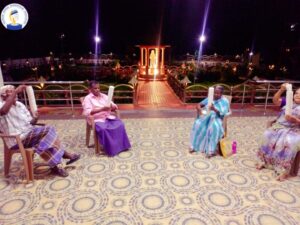 Joy Home
Advanced age no bar for entertainment. Elders proving their talents in indoor games.
Read More »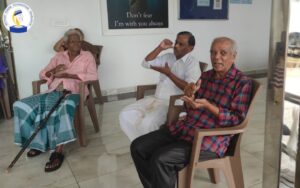 Joy Home
To mark the occasion Trustees H. Govindaraj and K. Radhabhai felicitated the senior citizens of the home. The Occupants enjoyed the day with fun and fare.
Read More »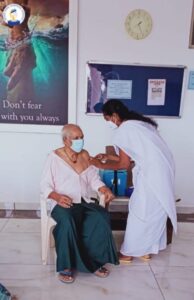 Joy Home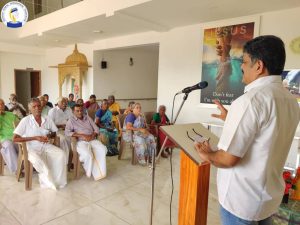 Joy Home
The Chairman counseling the seniors regarding Covid-19 awareness.
Read More »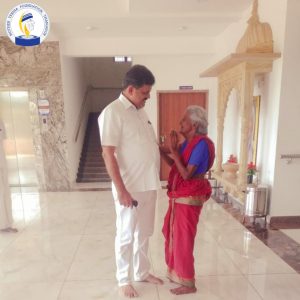 Joy Home
Start each day with a grateful heart-Our chairman intracting with 95 years Mother residing at our Joy Home (A Home for Aged)
Read More »