Boys of Anbu Illam going to school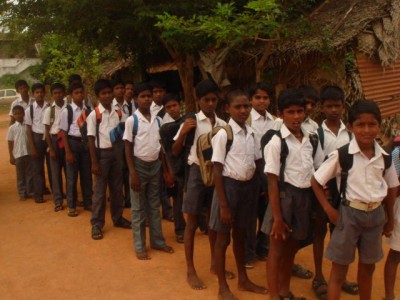 Mother Teresa Anbu Illam has been fortunate to have more intake of boys this year. The strength of which has increased to 40 to 70 boys. All this boys irrespective of religion and caste mingle with brotherly affection. Their enthusiasm is evident from the smiles their faces adorn.
with the new building likely to be functional by August their will be dramatic change in the environment which would be highly condusive and devoide of infrastructural constrains our foundation remembers our donors and well wishers at this juncture.
---