Christmas and New Year Celebrations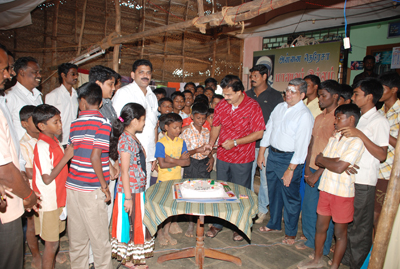 Christmas and New Year 2011 was celebrated in the Mother Teresa Anbu Illam premises on 24, December 2010 at 9.00 AM. Mr.S.Venkat Prasad, Chief Regional Manager and Mr.B. Anandha Narayanan, Chief Manager of Indian Overseas Bank, Thanjavur, were chief guests of the function. Guest from Rotary Club of Thanjavur Delta and Lotus Trading Corporation and other well wishers were also present to make the children happy.
The programme was started with invocation dance followed by cutting and sharing of Xmas cake by the Chief Guest with the children and continued with other cultural programmes.
---